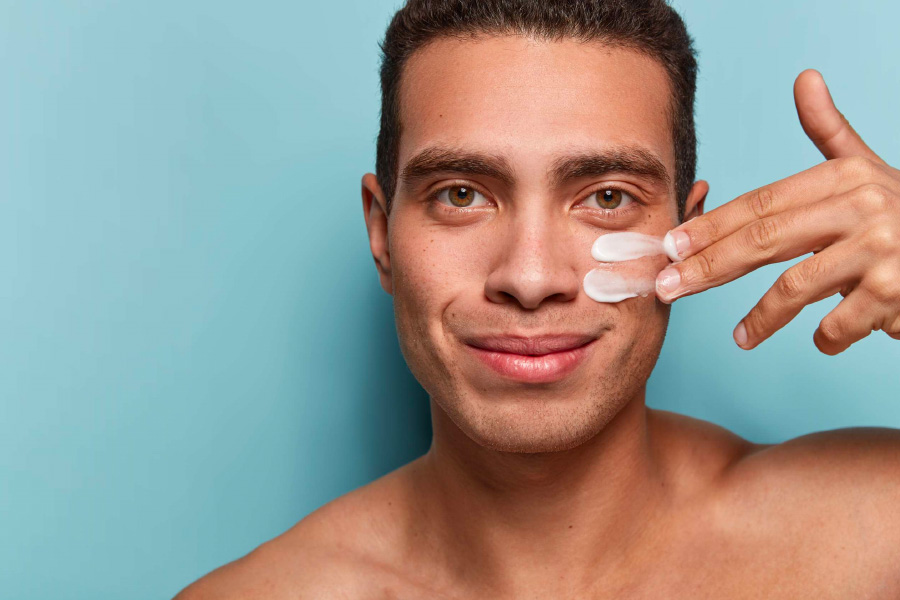 Most men use any skin care products that they find around the house, without putting much thought into what they are applying to their skin, and in most cases, this works out to be ineffective. Why? Because male skin tends to have unique needs due to its thickness and toughness. Not to mention, male skin tends to be oilier and possesses more prominent pores than female skin.
Men's skin care products have since been refined to offer the perfect skin protection. Here are some products to use, whether you are looking for a full routine or just a daily use product.
Lumin is a premium male skin care product for every man looking to give his body the best. Unlike any other beauty products made for general use, Lumin understands that male skin is thicker and tougher with a different structure compared to females. The Lumin products are crafted to manage all men's skin-related issues.
Lumin men's skin care products are made following a wide range of research among the world's leading skincare experts. They use ingredients of superior quality for effective body and skin care. The ingredients are perfectly curated for a balance in body cleansing, hydration, and renewal.
Among the Lumin product range, some top products to consider include beard oil, cleansing pore strips, charcoal cleanser and toner. The exfoliating rub helps remove dirt and oil buildup from the pores, while the moisturizer ensures 24-hour hydration and overnight skin repair. The cleaner promotes skin regeneration.
For best results, use the Lumin skin care products together for maximum results.
Looking after your skin should be the least of your worries. That is why Hunter Lab has crafted a range of simple and effective top-quality skin care products for men. The high-performance natural skincare products are designed to harness the power of natural greens through science.
Hunter Lab's skin care products are designed to meet a man's unique skin care needs, complementing his active lifestyle.
Some of the skincare products from Hunter Lab include hand and body wash, cleansing shave foam, facial sunscreen, moisturiser, hand cream, cleansing stick, and face oil. You can also purchase the Hunter Lab essential kit, which has a wide range of essential skin care products for daily use.
Are you a man who wants to look into the mirror and love your skin? Then look no further than Dermalogica.
Dermalogica has a wide range of skincare products, from the best moisturizers, treatments, cleaners, exfoliators, and more. They are designed with natural ingredients to keep your body free from oil buildup and minimize skin redness. The gentle yet effective skincare products help calm the skin and free it from blemishes.
The Dermalogica skin care products are gentle enough for daily use and can show results within a few days. They are used by thousands of skin care professionals globally and adored by hundreds of thousands of devoted consumers.
Get ready to achieve the best version of your complexion yet with Medik8's line of revolutionary skin care products.
Medik8 swears by the basic rule of CSA (Vitamin C plus sunscreen by day, Vitamin A by night) in skin care. It has a range of men's skincare products that are built on this framework for the best anti-aging qualities and future proofing of the skin.
Medik8 takes into account the different levels of skin sensitivity and hence makes products with carefully chosen formulas for the best home skincare experience.
This luxury brand of men's skincare is free of synthetic color, artificial fragrances, alcohol, parabens, cruelty, and phthalates. Instead, it's vegan-friendly and promotes healthy and hydrated skin with an improved appearance of elasticity.
Medik8 is all you need for a healthy and glowing complexion.
Where to buy the best skin care products for men?
Having been in the market for only a short while, sourcing quality male skin care products can be daunting. Above the Collar has all you need for your men's skincare products. We have all the above quality products at competitive market prices, a true on-stop-shop for Men's Skincare products.